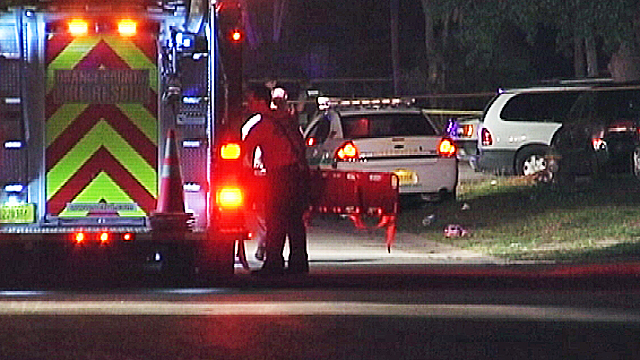 According to media reports, a 46 year old woman and her guest was hospitalized after being shot inside her home at the Timber Skan Apartments in Orlando, Florida.
"Me and old man, we were sitting there watching American Justice, eating popcorn and just heard a bunch of shots, so, we went to running. I didn't get too far. I just fell by the sofa,"
According to statements given to media and law enforcement officials, the victim was struck by 11 bullets that ripped through her apartment window from outside. Officials are working to apprehend the shooter or shooters who are responsible.
"They heard some gunshots. Their couch is placed right beside a window [and] those rounds came through the window, striking them," said Lt. Paul Hopkins of the Orange County Sheriff's Office.
Apartment Complexes that hire armed security guards are less likely to suffer these sorts of violent incidents. When qualified, well equipped, well trained armed security officers are on patrol, criminals face higher chances of being caught or stopped. There are many cases where violent crimes are stopped by armed security officers who are working in apartment communities.
Source:Â https://www.wftv.com/news/news/local/hospitalized-tymber-skan-shooting-victim-talks-wft/nkft9/
Source:Â https://www.wftv.com/news/news/local/couple-shot-while-watching-tv-tymber-skan-apartmen/nkd26/