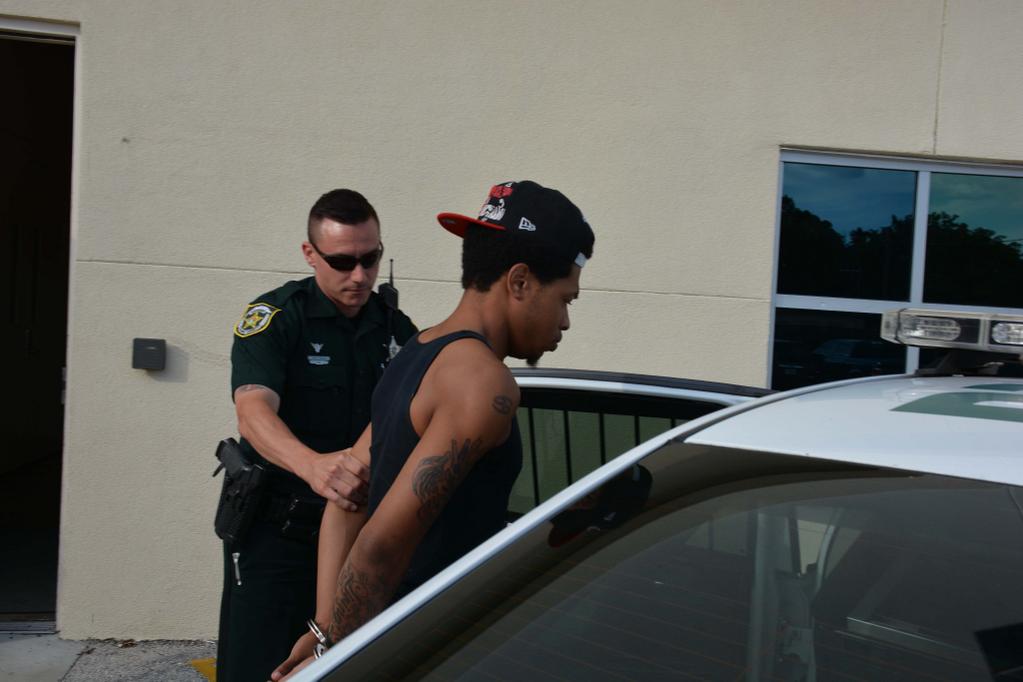 "The victim was robbed in the complex parking garage after being confronted by two males with a handgun, said Capt. Angelo Nieves, Orange County Sheriff's Office media relations spokesman, in a news release."
UCF area apartment communities continue to be the scene of violent criminal behavior. Local media reports indicate that a man was viciously attacked and robbed on Saturday, May 16, at the Marquee Apartments. The assailants reportedly struck the victim in the head with a pistol injuring him. Fortunately, the victim's injuries were not life threatening, and he was released from the hospital.
This same location has been the scene of other incidents of violent criminal activity over the past year. In November 2014, 22 year old Darious Petress, a boyfriend of a tenant, (see photo) was arrested for armed robbery and aggravated battery in connection to his robbing people at gunpoint on the premises of Marquee apartments. At that time, after three armed robberies in just a few months at the complex, social media exploded with complaints from residents and parents of students about the management company not taking strong enough measures to reduce the risks.
One measure that was taken was to change management and the name of the complex from Sterling Central to the Marquee as the reputation began to suffer from the repeated incidents. Still, customers were not happy.
"I wouldn't renew my lease. I'd rather be in a safer environment so I don't have to worry,"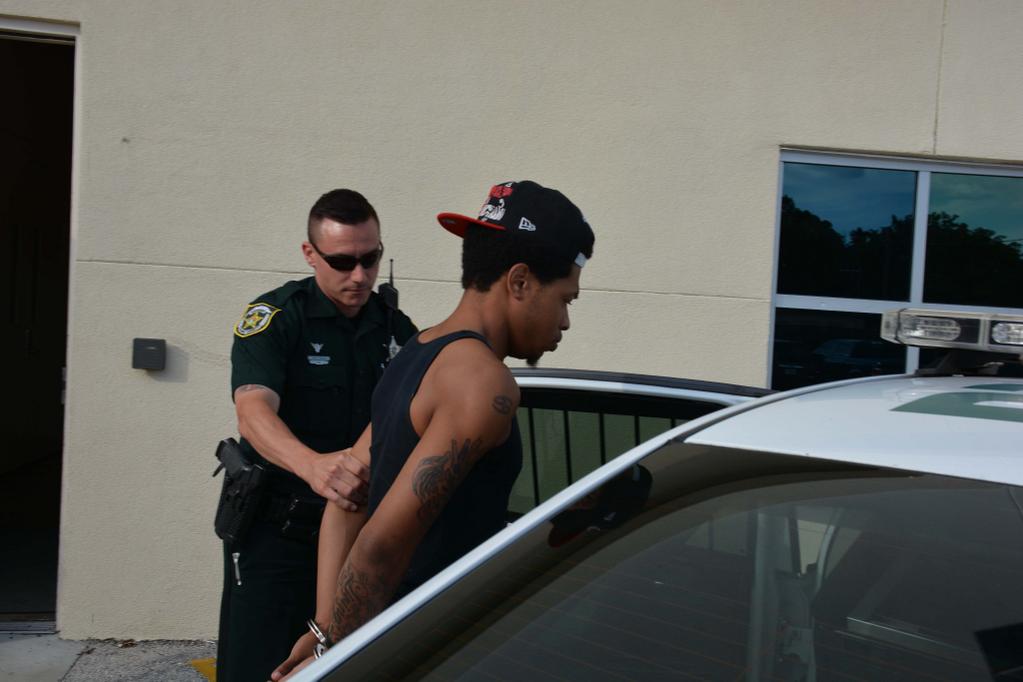 Darious Petress being arrested for armed robbery with a firearm November 2014
At that time, Sheriff's Office Officials were quoted by local media:
"I wouldn't term [the complex] as being targeted. Three robberies over the course of months isn't something we'd term as being targeted or a crime wave or something of that nature,"
Well, now after the May 16 incident, there have been four violent robberies in less than one year on this apartment complex that serves UCF students. There is clearly a serious problem – bad guys are targeting the young people who are living in the area apartment communities near the UCF campus. This robbery is just the latest in a string of violent incidents in the area in the past year. In addition to the armed robberies, local media has reported that official records indicated 7 cars have been stolen, 27 apartment burglaries, and 30 car burglaries at this complex.
We recommend that this apartment complex and others in the area that have been subjected to increased risk from crime seek the services of professional private security providers. Private security companies can coordinate with the owners and management officials that are responsible for the safety of the residents and guests at the complex to develop a plan for increasing safety and security on the property. Paladin Security offers teams of armed uniformed security officers who can patrol the property to detect, deter, and defeat the criminals and lower the risks from crime.